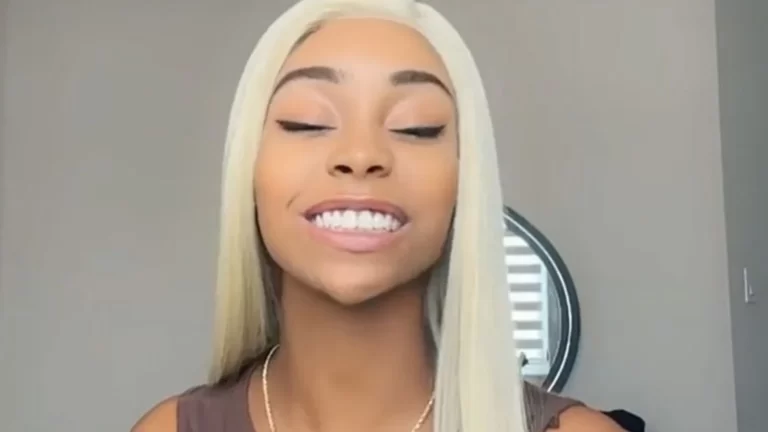 Once was the time when Facebook ruled the social media game. These days, it's the video-making and sharing app: Tiktok. Everything happens or revolves around Tiktok these days. TikTok conducts music show votings, award shows, and whatnot these days. Not only this but the social media platform has also given a chance to lots of young creators to show their talent. One such creator is PinkyDoll whose real name is Fedha Sinon.
PinkyDoll is an NPC TikToker and an OnlyFans Star whose major source of income is through the lives she conducts almost every day.
What Is NPC Streaming?
NPC streaming or "Non-playable character" streaming is a way of doing live streams. These NPC artists pretend to be the character of video games. While they also act like the characters of video games. They tend to loop their actions, repeat their words, and behave like they don't have control over their actions.
These kinds of streaming have started gaining traction from around the world and boosting the economic growth of artists. NPC streaming is one such example of whatever you put out on the internet, you will have a certain set audience watching it.
PinkyDoll And Her Earnings
"How does she earn with these lives?" is a question a lot of people might have. Let's look into her answer.
PinkyDoll recently gave an interview with the New York Times regarding her work and the way she gets paid. Pinky proceeded to explain the way she gets paid per live. So, every time Pinky goes live and repeats her actions and words, viewers who are watching the live, get to send her gifts. Furthermore, these gifts are later monetized and translated into her bank accounts. Hence, she ends up earning 2000$ to 3000$ per live. When asked to put a total sum on the money, she concluded with 7000$.
PinkyDoll and How she got into NPC
Ms Sinon,27 previously worked as a stripper and owned a cleaning business. Besides this, she stated that she started live-streaming on TikTok as a means to earn money. Sinon told that initially, she started it because she felt cute. However, after someone told her that she looked like an NPC, she started giving the statement a thought. She also said that she was sent a lot of money for that.
She also said that she got inspired by people playing Grand Theft Auto for her characters. And she continued saying she tries her best to do what she does.
Read: Lab Banana: Everything You Need To Know About The Alive And Moving Banana On Tiktok