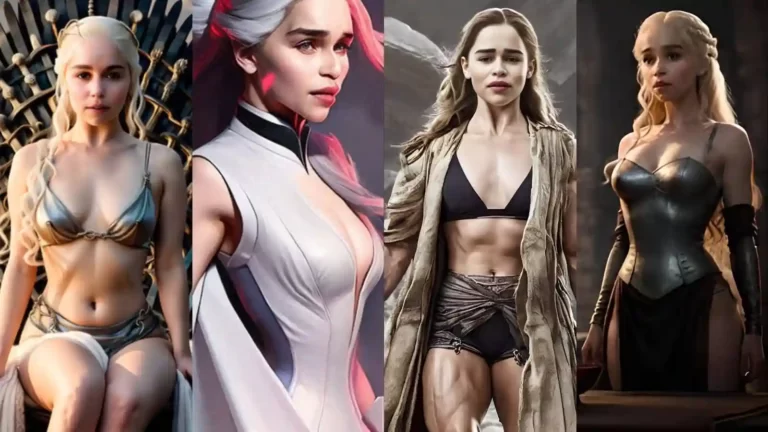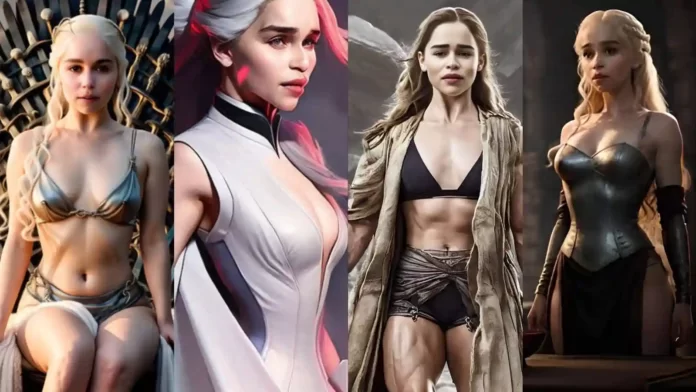 Emilia Clarke is one of the most beautiful actresses in Hollywood right now. Her most famous role is Daenerys Targaryen from 'Game of Thrones'. Although Emilia is an actor and appears in multiple roles that have different looks and characteristics, her fans are not short on imagining her in the avatars of their choice.
Now, thanks to AI, this is possible at just the click of a button. So, fans got to work and created some of the most amazing AI looks of the actress. Have a look:"
Emilia Clarke AI Looks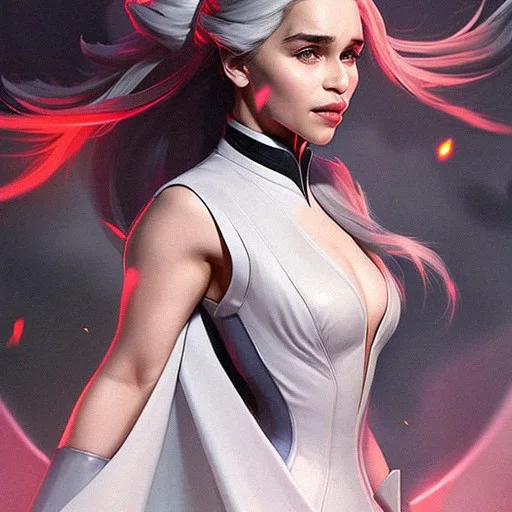 Emilia looks absolutely stunning in her anime-inspired avatar. She has her natural silver hair in the art but has a shade of pink on the lower end of her hair.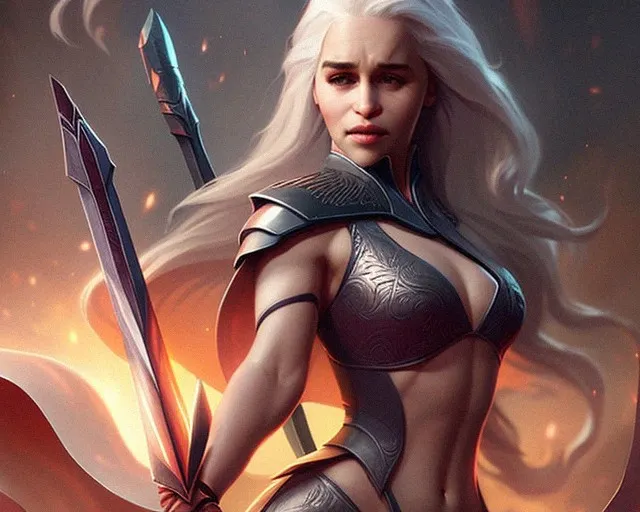 Emilia is absolutely killing in her minimal warrior outfit which is complementing her chiseled body. The armor made of Valyrian Steel has markings of a floral pattern and she is also equipped with a sword and spear made out of the same material.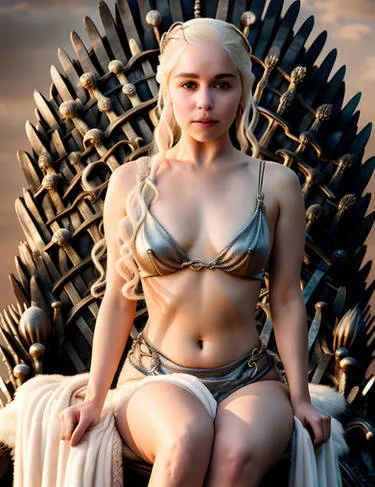 Emilia Clarke didn't get to sit on Iron Throne in TV series but the AI art reimagines her on the Iron Throne as she dons only a golden bikini.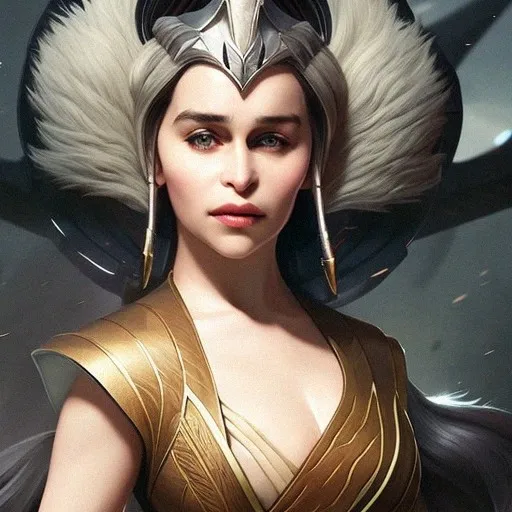 Emilia looks just out of the world in this AI art which looks at her as a female warrior of mixed Indian and Viking descent. Her outfit has hints of Asgardian art style and her headpiece resembles the art style of Native Americans.
Also Read: How Many Dragons Do 'Greens' And 'Blacks' Have In 'House Of The Dragon'?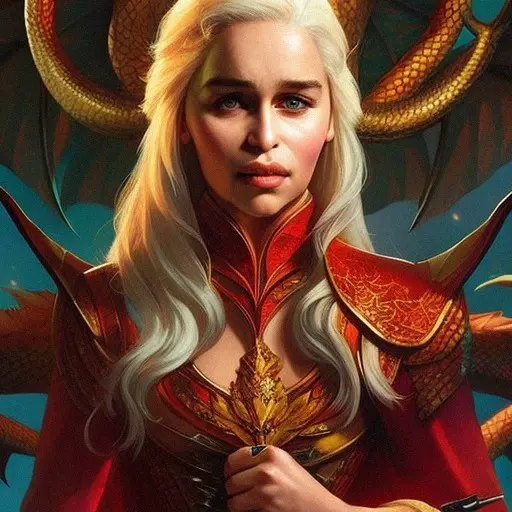 Daenerys Targaryen was the last surviving member of House Targaryen in the show and has the heritage of her family name in the form of three dragons. Her attire in the later series was also in accordance with this, but this art piece adds the Chinese style of Dragon art to her attire. The fiery red color of her armor with spikes engraved with dragon scales really stands out in the picture.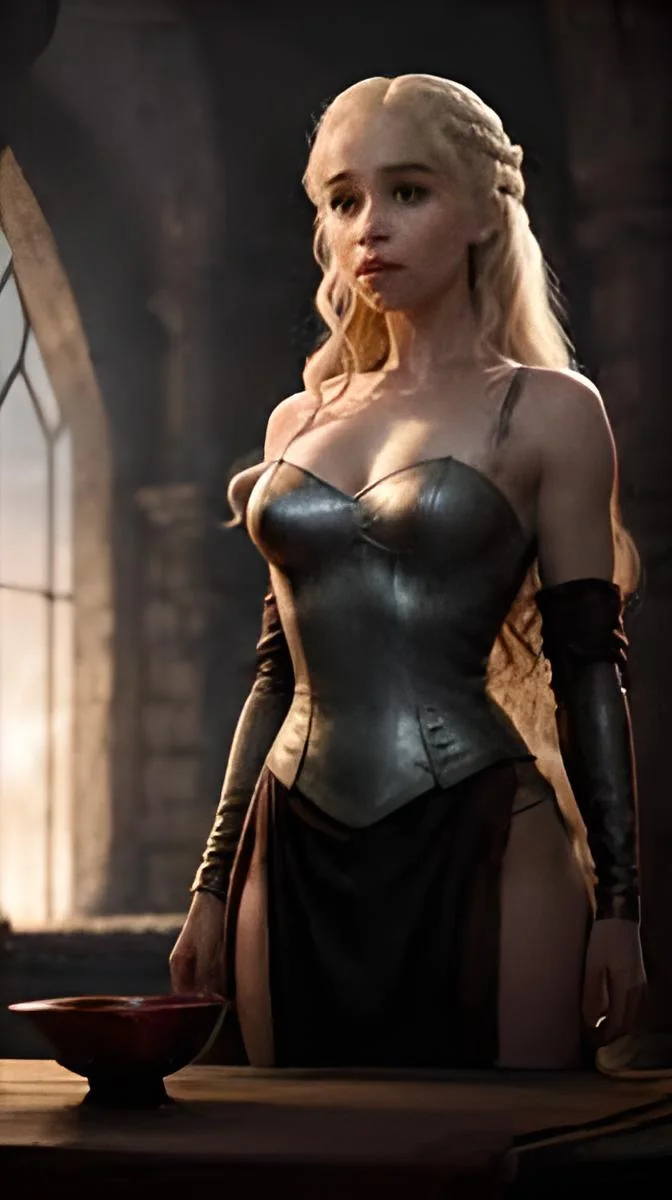 This AI art reimagines Emilia in a handmaiden's look.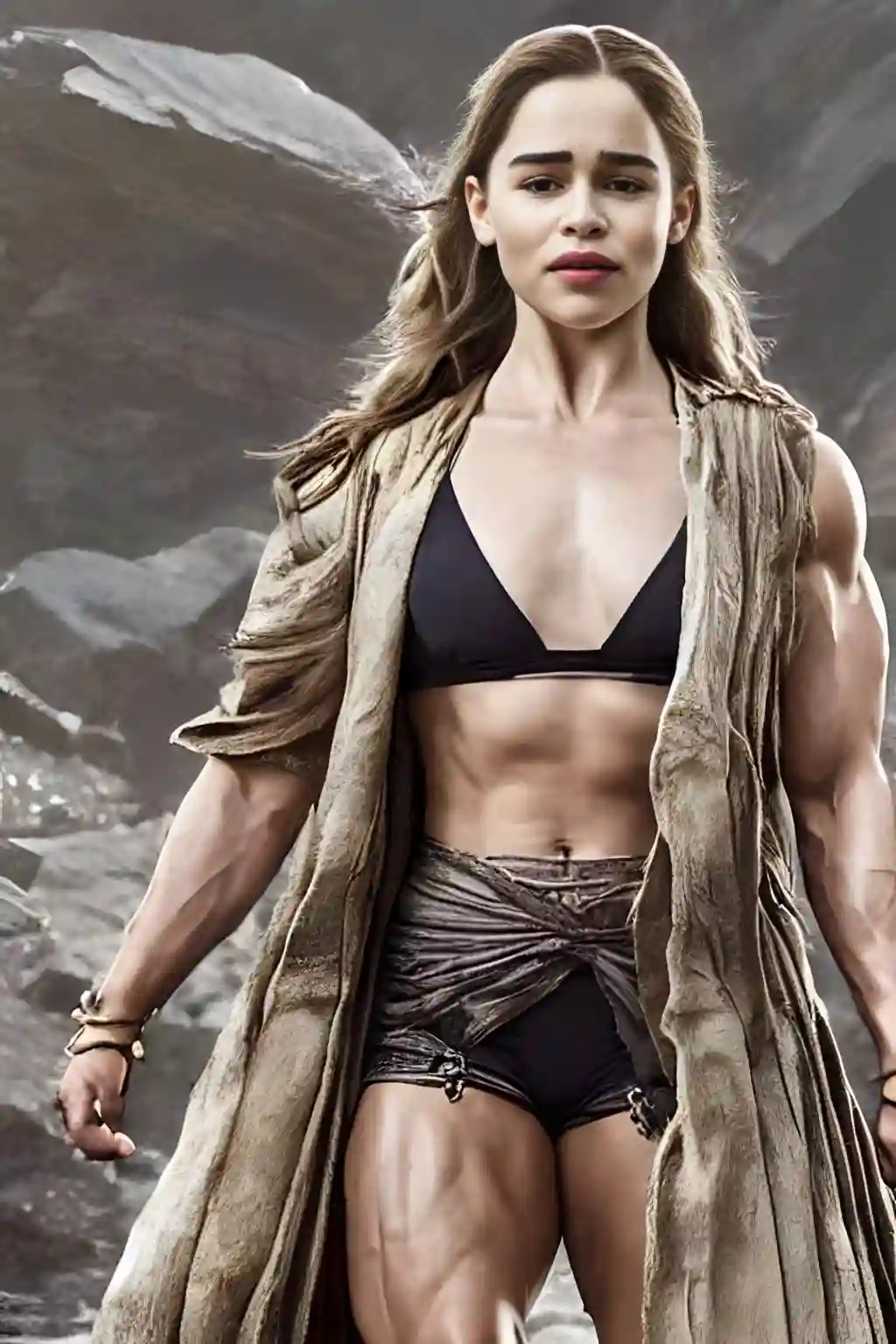 No need to explain this one. The artist made Emilia hit the gym and that is also pretty hard which is evident from all the huge muscles she is displaying in this amazing AI art.
Read More: 'House Of The Dragon': What Are The 'Greens' And The 'Blacks' In Targaryen Civil War