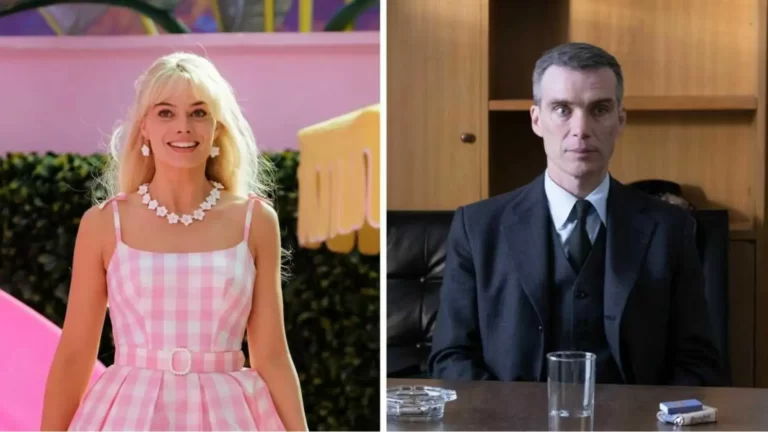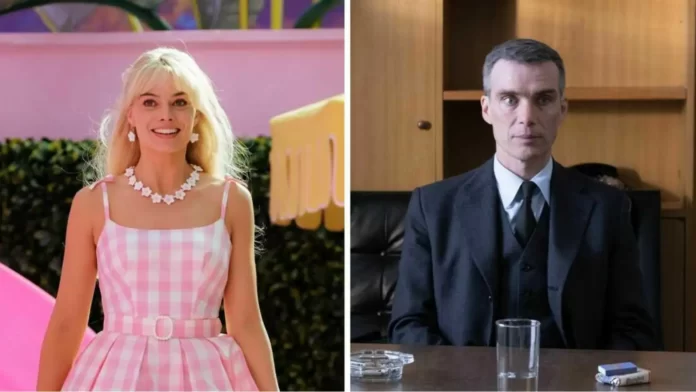 The entire attention of the world seems to be on Hollywood right now. Two of the highly anticipated movies of the year have released on the 21st of July. On one side we have Greta Gerwig's Barbie and on the other, we have Christopher Nolan's Oppenheimer. One movie is entirely a fictional fantasy with colorful worlds, cheerful motions, and bright screens. While the other is a war biopic with serious tones, dark color grading, and intense sequences.
The two movies are in heavy competition with each other even after their release. It seems that one of them is at the lead with the release of the box office numbers.
Is Barbie At The Lead?
Sources from Warner Bros studios revealed that the Margot Robbie starrer made a gross revenue of $22.3 Million at its Thursday Preview. The movie became the highest-grossing movie from Warner Bros Studios, surpassing Guardians of the Galaxy vol3. Barbie now falls second in the list of the highest-grossing movies on the preview day. The first movie was The Super Mario Bros which grossed approximately $26 Million.
Eventually, Universal Studios reported the sales of Oppenheimer, and I believe that we can say that Barbie is officially in the lead. The biopic has grossed $10 Million domestically on its Thursday Preview. The movies are however projected to do well over the weekend.
Projections estimate that Barbie will make more than $90 Million domestically over the weekend. While the estimated amount for Oppenheimer stands at $50 Million.
Reviews Of Both movies
Movie lovers have been in quite a dilemma regarding which movie to watch first. To solve that here are some of the reviews that the movies have gained in the past 24 hours.
We had reported the early reviews of Oppenheimer by critics, here's what they have to say about Barbie. While audiences seemed to have loved Barbie and its whole pink extravaganza, critics were rather harsh on the reviews for the movie. Some of them even went ahead to call it a "pink fever dream with a muddied politics storyline". Barbie gained the love of the audience whatsoever, as the rotten tomatoes rating shot up to 90% within hours of the movie's release. Eventually, it could increase or decrease with more reviews coming in.
The rotten tomatoes rating for Oppenheimer stands at a whole lot of 94% making it Nolan's highest-rated movie so far.
With positive reviews and love from across the world being showered for both movies, we can only clearly say which movie won people's hearts after some time. If you have not watched the movie, then grab the ticket as soon as possible and witness the magnitude of the two movies back to back.
Read: Christopher Nolan Excited About 'Oppenheimer' And 'Barbie' Releasing Together, Encourages Competitive Film Industry