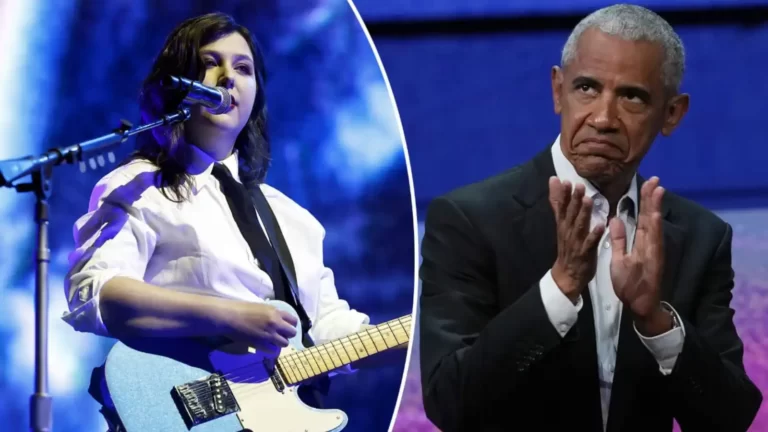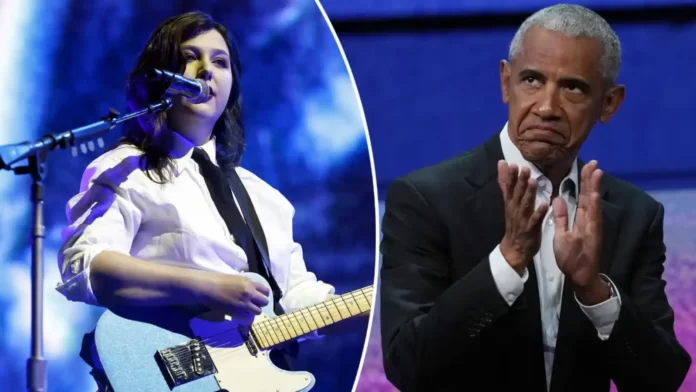 Singer Lucy Dacus, from the music band Boygenius, evokes controversy as she calls Former US President Barack Obama a "War Criminal" On Twitter.
Former President Mr. Barack Obama reveals his summer playlist on Twitter every year. The playlist contains all his favorite songs that he heard that summer.
Lucy Dacus Calls Former President Obama "War Criminal"
On Thursday, July 20th, Obama shared his summer playlist for 2023, his playlist included songs by artists like Burna Boy, Ice Spice, Janelle Monae, and Boygenius.
Sharing his playlist, the Former President wrote, "Like I do every year, here are some songs I've been listening to this summer — a mix of old and new. Look forward to hearing what I've missed."
The list included Boygenius's recent song "Not Strong Enough", but looks like, getting
mentioned in Obama's playlist didn't sit well with the band member, Lucy Dacus.
She retweeted the list and wrote, "War Criminal :(" Even though the tweet wasn't clear, it's been speculated that the singer was referring to Obama's drone warfare approvals he gave during his presidency.
During Obama's presidency, drone strikes were one of the most controversial topics. In the 8 years of his tenure, he ordered more than 500 drone strikes, due to which approximately 3800 people were killed, a lot of them being innocent civilians.
Also Read: Barack Obama's Summer Playlist: Who Are The Singers That Ex-US President Listens To?
Controversial Drone Strikes During Obama's Tenure
As reported earlier, Obama approved more than 500 drone strikes. Out of those, 2 drone strikes were one of the most controversial. One was the strike he approved in Yemen and the other one in Pakistan.
The strike he approved in Yemen killed 55 people, out of which 21 were children and 12 were women. Out of those 12 women, 5 were pregnant.
The other strike he approved hit a funeral in Pakistan that killed 40 people. Obama received
wide criticism for this one, as the public said he failed in distinguishing between civilians and militants.
Cornel West, an activist in 2013 had said, "Let's not be deceived — Nixon, Bush, Obama, they're war criminals. They have killed innocent people in the name of the struggle for freedom, but they're suspending the law, very much like Wall Street criminals. The law is suspended for them, but the law applies for the rest of us."
Read More: 'Mind Your Business': Britney Spears Returns In Style With A Will.I.Am Collaboration Song