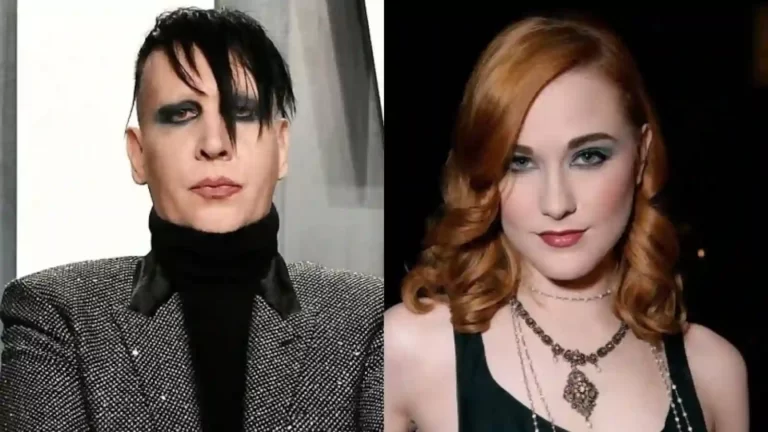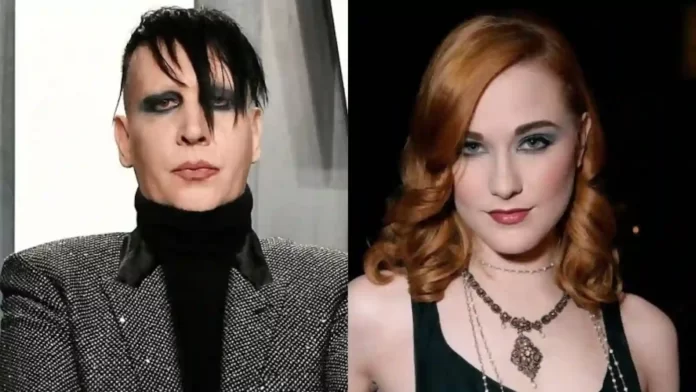 The prominent American rock musician Marilyn Manson is currently involved in an ongoing lawsuit with his popular ex-fiance, actress Evan Rachel Wood. The proceedings of the case are receiving a lot of media coverage because it is a high-profile Hollywood case.
This article breaks down the entire ongoing controversy between Marilyn and Evan. And will also examine the latest updates in the case so far.
What Is The Ongoing Lawsuit Between Marilyn Manson And Evan Wood?
Marilyn Manson and Rachel Evan dated for over a decade. However, the couple separated from each other without giving any public reasons. Fast forward to six years later, things took a nasty turn for the musician as Rachel had a lot to say about their relationship and its end.
In 2021, Rachel took to her Instagram to announce to the world that Marilyn is an abuser in plain sight. She claimed that Marilyn drugged her on several occasions during their relationship and raped her in her unconsciousness. Her allegations were backed up by four other women who also came forward and publicly claimed being sexually assaulted by the famous musician.
In response to such allegations, Marilyn Manson sued Rachel Evan in early 2022. In his lawsuit against the 'Westworld' actress, Marilyn accused Rachel of defamation, manipulation of witnesses, misleading the internet by her false claims, emotional abuse, and even impersonating FBI agents to get the other four women involved in her fake story.
Also Read: Why Did Dwayne Johnson Agree To Come Back To Fast And Furious Franchise?
Court Judgement In The Controversial Case So Far
Over a year later, on 9th May 2023, in a court hearing of the lawsuit filed by Marilyn against Rachel, Los Angeles Superior Court Judge Teresa A. Beaudet completely dismissed some parts of Marilyn's allegations in the proceeding.
The dismissal includes Marilyn's accusation of Rachel and one of her friends conspiring together to hire false witnesses against the musician (the four women who claimed sexual assault charges against Marilyn). The other part that was rejected includes Marilyn's claims of Rachel impersonated a fake FBI agent to manipulate the other four women.
The decision of the judge came to such conclusions due to the lack of any evidence which might back up Marilyn's claims. For a whole year, all these accusations were just based on Marilyn's words without any solid proof.
Manson is disappointed with such a ruling and is all set to bounce back and file for an appeal soon. However, the other charges levied by him on Rachel are still intact as the judge did not dismiss the possibility of the actress causing emotional distress to the musician and hacking into his electronic devices to plant false evidence like messages and pornography images.
The case is not likely to settle anytime soon. Hence, the audience will have to wait longer to find out the truth and the final judgment.
Read More: Can Donald Trump Run For President After He Loses R*pe Case Against E. Jean Carroll?