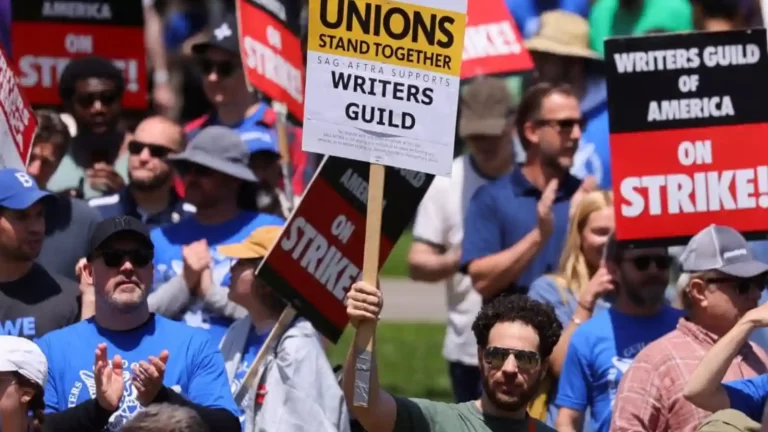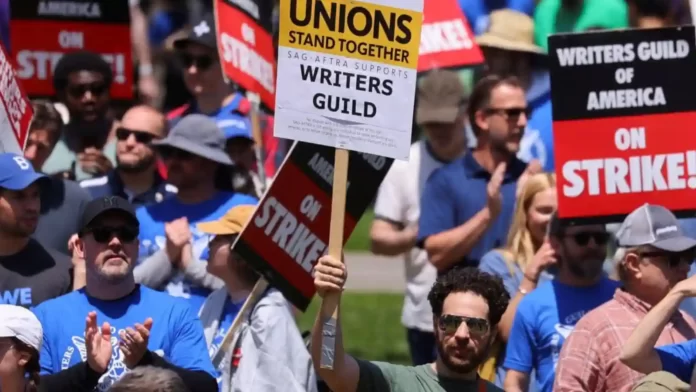 In a surprising turn of events, Hollywood actors join writers who went on strike 2 months ago. Hollywood witnesses its biggest shutdown in 60 years as both actors and screenwriters have walked off their jobs.
After the deal between the Screen Actors Guild-American Federation of Television and Radio
Artists(SAG-AFTRA) and major Hollywood Studios didn't reach any agreement, SAG-AFTRA
announced the strike Thursday night. SAG-AFTRA represents more than 150,000 actors in Hollywood.
Actors Strike Affects Production and Promotions Nationwide
This strike will stop all the film and television productions that are going on right now. Television series that were yet to be released, may face delays now. Upcoming films will be postponed until further development. Promotional events for the upcoming films and series will be canceled.
Events like Emmy Awards and San Diego Comic-Con will be postponed as the actors won't be attending such events in support of the strike.
Oppenheimer cast, actors Cillian Murphy, Emily Blunt, and Matt Damon were seen leaving the movie premiere in London soon after they walked the red carpet on Thursday night as the strike was declared.
Several actors like Jamie Lee Curtis, and Bob Odenkirk took to social media to voice their support for this decision. Actors like Meryl Streep, Colin Farrell have publicly come out in support of the strike.
Also Read: Amber Heard Net Worth 2023: How Rich Is Aquaman Star?
Why Are The Hollywood Actors Striking?
This strike by the Hollywood actors is a result of the deal between SAG-AFTRA and major
studios that did not reach any agreement as the demands made by SAG were not met.
SAG's demands included better compensation for the actors, a fairer split of residual payments, and the impact of Artificial Intelligence on the artists.
As per the reports, the entertainment industry is still recovering from all the economic damage that happened due to the Covid pandemic. This might be the reason why SAG's demands for increased pay were not met by the studios.
Read More: Tom Cruise Responds To The Weird Rumor That He Made The Mission Impossible 7 Crew Not Look Him In The Eyes