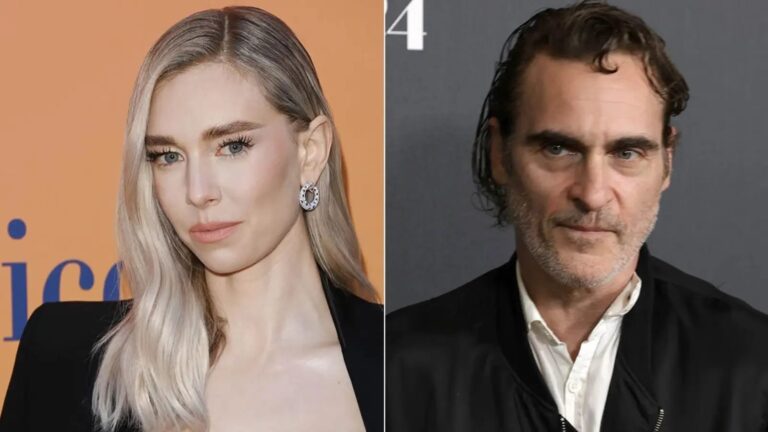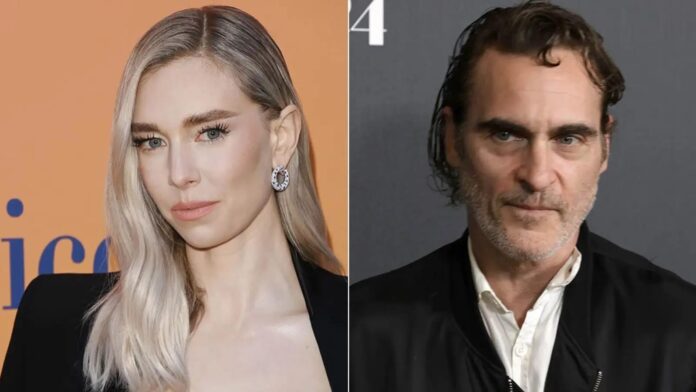 American actor Joaquin Phoenix who is known for his dark characters, slapped Napoleon
Co-star, English Actress Vanessa Kirby after the duo agreed to go to dark places together.
Joaquin Phoenix is known for films like Joker (2019), Gladiator (2000), and horror films Signs (2002), and The Village (2004). On the other hand, Actress Vanessa Kirby is known for her role in the Netflix series, The Crown and Mission Impossible film franchise.
Joaquin Phoenix Slaps Vanessa Kirby
Both the actors are currently filming for the historical genre film, Napoleon. The film is about the unhealthy relationship between the French king and the beautiful Josephine de Beauharnis.
While filming the scenes, both Phoenix and Kirby agreed with one another to go to unexpected and dark levels so that they can breathe life into the historic drama. That included some unscripted scenes and dialogues, like the scene where Joaquin slapped Vanessa as a part of the divorce scene that they were shooting.
Talking about the scene, Vanessa said, "We were using the real words from their divorce in the church. When that happens, you can faithfully go through an archival re-enactment of it and read out the lines and then go home."
She added, "But we always wanted to surprise each other. It's the greatest thing when you have a creative partner and you say, 'Right, everything's safe. I'm with you. And we're gonna go to the dark places together.'"
About the same scene, Joaquin said, "She said, 'Look, whatever you feel, you can do. I said, 'Same thing with you.' She said, 'You can slap me, you can grab me, you can pull me, you can kiss me, whatever it is.'"
The actor further said, "So we had this agreement that we were going to surprise each other and try and create moments that weren't there, because both of us wanted to avoid the cliche of the period drama. And by that I mean moments that are well-orchestrated and designed."
Also Read: 5 Actors Who Portrayed Joker Perfectly
Vanessa And Joaquin's Chemistry
Joaquin further said that he hopes that they were able to create a portrait of Napoleon and
Josephine and their relationship.
He said, "We never really got to the bottom of it. I don't know if you can call it love. I don't know what it was. But we encouraged each other, demanded of each other, to challenge ourselves to shock each other in moments. And that's what came out of that, that moment."
Read More: Greta Gerwig's Barbie Film Continues Shattering Box Office Records