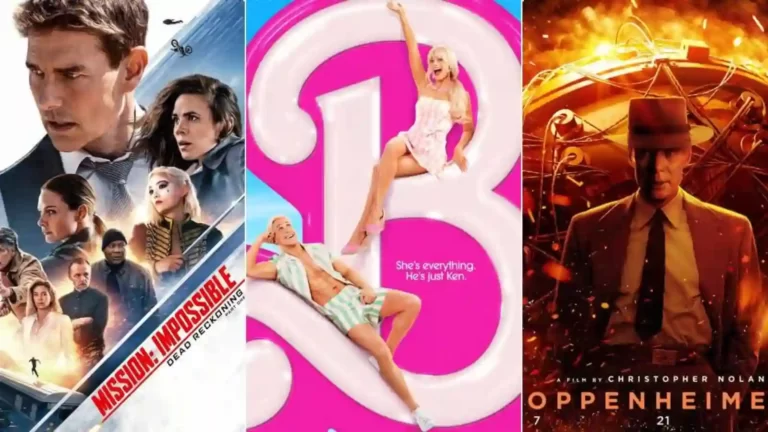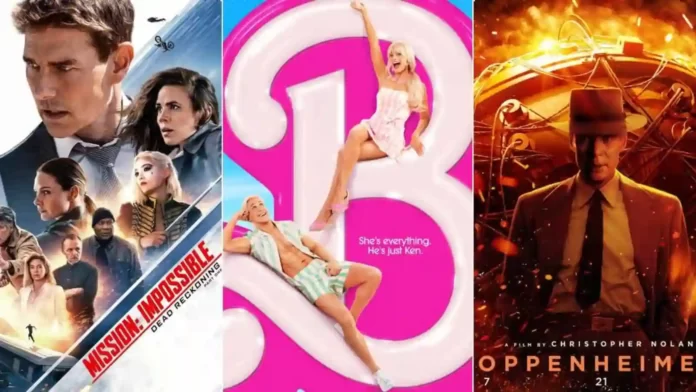 Things don't look good for Tom Cruise's Mission: Impossible – Dead Reckoning Part One, as the movie encounters a significant box office drop in its 2nd weekend due to the release of Greta Gerwig's Barbie and Christopher Nolan's Oppenheimer.
Mission Impossible Encounters A Huge Box Office Drop
The 7th installment of the Mission Impossible series faces a big drop amid the dual release of Barbie and Oppenheimer. The film had a record-breaking opening and still has better critic ratings than both Barbie and Oppenheimer.
But as Barbie and Oppenheimer released, Mission Impossible encountered an unexpected drop of 64 percent in its revenue from its domestic opening.
Being a Tom Cruise film, the movie took the audience through a bone-chilling adventure. The film earned huge success, earning over $57 million domestically in its opening weekend.
Comparatively, Dead Reckoning Part One performed better than the other previous installments. Its opening total was higher than the 2018 released Mission Impossible: Fallout, which is considered one of the best from the franchise.
Talking about the box office numbers, a source close to the film industry said, "Barbenheimer siphoned off MI7's potential this weekend, with Oppenheimer drawing older males away from Dead Reckoning."
He added, "Not only that, Sound of Freedom is an unexpected force to be reckoned with and is presenting competition from an unlikely source."
Also Read: Tom Cruise Responds To The Weird Rumor That He Made The Mission Impossible 7 Crew Not Look Him In The Eyes
How Did Barbie And Oppenheimer Perform?
Barbie and Oppenheimer, on the other hand, saw a spectacular opening at the box office. Both the films, with their dual release, made this weekend, the fourth biggest opening weekend of all time in the US box office.
Barbie opened with $155 million and Oppenheimer, on the other hand, opened with $81 million. Starring Margot Robbie and Ryan Gosling, Barbie broke the opening weekend record for a female director.
Directed by Greta Gerwig, the fantasy comedy film Barbie is a live adaptation of the Mattel Barbie fashion doll. The film was released worldwide on July 21st. The film stars Ryan Gosling and Margot Robbie in the leading roles.
Oppenheimer is based on the life of Robert J Oppenheimer, an American physicist, who is also known as the "Father of the Atomic Bomb." Directed by Christopher Nolan, the film stars Cillian Murphy, Robert Downey Jr, Emily Blunt, and Matt Damon. The film was released in theaters worldwide on July 21st.
Read More: 'Barbie' Opens More Than Double Of 'Oppenheimer' At The Box Office