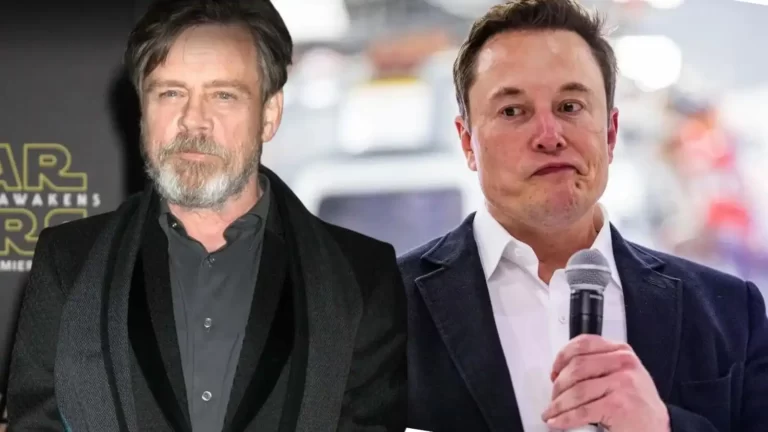 In a galaxy not so far away, an unexpected rebellion is brewing in the digital realm. Actor Mark Hamill, renowned for his iconic role as Luke Skywalker in the Star Wars franchise, is leading the charge against Elon Musk and his ownership of the social media giant, Twitter. As Twitter rebrands itself as "X."
On the horizon of August 1, Hamill is calling upon the Twitter community to unite in a boycott as a protest against Elon Musk's policy changes and rebranding of Twitter. With passionate fervor, Hamill has been vocal about his displeasure with the significant changes Musk has introduced to Twitter, even humorously ridiculing the platform's new logo in a bid to rally fellow users for the cause.
Related: Bill Gates Now Controls Twitter After Elon Musk's One Stupid Move, Elon May Lose $20 Billion To Microsoft
Mark Hamill Takes A Stand Against Elon Musk
As one of the leading voices in this digital uprising, Mark Hamill is not holding back when it comes to voicing his opposition to Elon Musk's influence over Twitter. The actor's discontent stems from the major alterations Musk has made to the platform, prompting him to lash out in protest.
In a moment of playful defiance in July, Hamill shared a snapshot of the "X" logo displayed proudly on Twitter's offices in San Francisco. His witty caption, "Has everybody seen the (eXecrable) new logo?", cleverly played on Twitter's rebranded name, exemplifying his creative approach to criticize the changes.
Has everybody seen the (eXecrable) new logo? 👀🙄#ByeByeBirdie 🕊️#TaTaTwitter 👋 pic.twitter.com/Bwc2P4h4fS

— Mark Hamill (@MarkHamill) July 24, 2023
In a series of tweets, Hamill further solidified his stance with hashtags like "ByeByeBirdie" and "TaTaTwitter," bidding farewell to the old Twitter identity and embracing the new campaign for change. Taking to Twitter on a Sunday, he addressed his fans, urging them to make the protest truly impactful by refraining from tweeting on August 1, which he humorously coined as "#TweetlessTuesday."
This will only be effective if EVERYONE refrains from tweeting (X-ing?) on August 1st a/k/a #TweetlessTuesday. Let's show the owner the POWER OF THE PEOPLE. Honestly, would it kill you to keep your thoughts to yourself for 1 damn day? Read a book! 👀 #August1stTweetOutDay https://t.co/0apu2XsbAC

— Mark Hamill (@MarkHamill) July 30, 2023
He invited users to demonstrate "the POWER OF THE PEOPLE" and encouraged them to find alternative ways to spend the day, such as reading a book, to highlight the significance of the boycott.
Also Read: Elon Musk Gets Angry, Drags Warren Buffett Into Abusive Argument With Twitter User Who Said He Didn't Found Tesla
Twitter Users Have Mix Reactions To Hamill's Appeal
Although Hamill is certain of his boycott of Twitter aka X, his fans and Twitter users in general are not of the same opinion, at least not all of them. While some users welcomed this initiative others voiced their opinion against it some even ridicule the idea.
One user replied to Hamill's tweet, "Woof, the Force is weak with this one."
Woof, the Force is weak with this one.

— 🇺🇸𝙹𝚎𝚜𝚜𝚎 𝚂𝚠𝚎𝚎𝚗𝚎𝚢🇺🇸 𝕏 (@JesseASweeney) July 31, 2023
Other one replied, "If you hate this app so much why do you continue to post on it?"
If you hate this app so much why do you continue to post on it?

— Courtney (@crystalandqueue) July 31, 2023
A different user quoted his movie characters and how he has turned into villains of his past, he replied, "What happened to you bro? You turned into Darth Vader and Joker."
In Case You Missed: Elon Musk's Estranged Father Says His Son Can't Win His Fight Against Mark Zuckerberg, No Matter What
What happened to you bro? You turned into Darth Vader and Joker

— ᵞⁱᵏᵉˢ (@TrueBeefSupreme) July 31, 2023
While some users were criticizing Hamill's appeal, others were quick to bring memes into the equation. here are some of the tweets:
trade deadline tho pic.twitter.com/MZJbPz2s5A

— Jeff Passan (@JeffPassan) July 31, 2023
— Bad Panda 坏大熊貓 超李 (@SomeAsianGuy_1) July 31, 2023
This is not going to go the way you think pic.twitter.com/NRpyHHvPMA

— Dan Dillon (@dandillondev) July 31, 2023
Read More: Jeff Bezos Gambles $120 Million In A Desperate Attempt To Steal Elon Musk's $100 Billion Business Monopoly